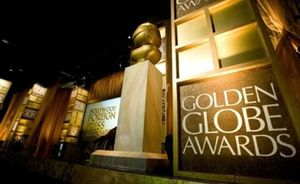 Each year, actors, directors, producers and all the world of cinema are eagerly waiting for the Golden Globes. The results of the ceremony are "often a guide to later Oscar success", explains the Daily Mirror.
For the second year, Ricky Gervais presented the ceremony in the Beverly Hilton Hotel. The British actor lead the evening and, according to the Daily Mirror, he "caused some controversy" by attacking, with humour, some big Hollywood stars.
As expected, the best actor award went to Colin Firth for The King's Speech. It is not the first time the British actor gets a reward. Indeed, he was honoured for his interpretations in Jane Austen's Pride and Prejudice (the TV series), Shakespeare in love, Birdget Jones's Diary and A Single Man.
Although this result was a success for Firth, it is disappointing for The King's Speech, nominated in 7 categories. The British hoped more for Tom Hooper's movie.
The biggest disappointment of the ceremony certainly was for Christopher Nolan and the actors of Inception. No awards for the team of one of the movies of the year.
Natalie Portman, visibly pregnant, was declared best actress for her leading role in Darren Aronofsky's Black Swan, a movie about a ballet dancer who has to face competition.
And the big winner of the evening is... David Fincher, the American director. His latest movie, The Social Network, won four Golden Globes: best picture, best director, best screenplay and best original score.
To know if the Golden Globes results are premonitory, we will have to wait for a few weeks. On the 27th of February, the Academy Awards (as know as Oscars) will take place in the Kodak Theatre of Los Angeles.
Joséphine Durand