Around the world in five news in brief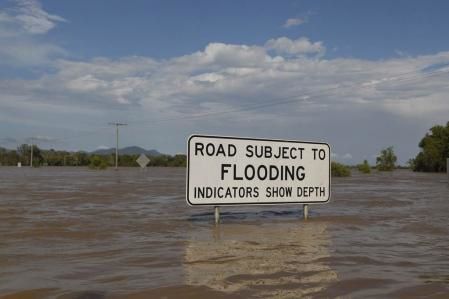 Gunfire in USA (America).18th January, a student injured two persons at Gardena High school, in Los Angeles, California. The teenager, 16, entered there at 10:30 with a firearm in his bag. According to the first elements of the investigation, when he put it on the floor, the shots had accidentally gone. About 12:00, all the students of a classroom were evacuated hands up but finally, he was arrested by the police. A victim was hurt in the nape and the other one, a young girl, would be in a critical state.
Bloody attack in Iraq (Asia). A kamikaze blew up yesterday morning in the North of Bagdad in the middle of a group that was waiting for making a commitment in the police. 50 future policemen were killed in the most murderous attack in Iraq since three months. The authorities also deplored 150 injured people. This aggression was not claimed but it illustrates the difficulty of the Iraqi strengths to ensure the safety of the country, one year before the departure planned by the American army.
Floods in Australia (Oceania). The South of the country is now affected by the huge flood that break on Australia since several weeks. That already damaged thousands houses and companies and destroyed the next harvest. Without forgetting the death of 31 people. The Treasurer of the government, Wayne Swan, wanted to react : "It seems possible that it is, in economic terms, the most important natural disaster of our history". He planned that the rebuilding should take years.
Fire in Senegal (Africa). A violent fire started on the 14th of January in a residential complex in Saly, an important sea resort situated at eighty kilometers from Dakar. President Abdoulaye Wade's gardeners burned some weeds and were unable to control the fire that spread very quickly from villa to villa. Unfortunately, this day, water was cut... So firemen were incompetent to stop it. They had to wait 17:00 to act but it was too late. About 130 villas are destroyed and a lot of tourists lost everything.
Lift-off announced for Russia (Europe). On a lighter tone, Russian Federal Space Agency (Roscosmos) told yesterday that their cargo-vehicule named Progress M-09M will be delivered to the International Space Station (ISS) on the 28th of January. It will be accompanied by a strange scuba-satellite, RadioSkaf. This experience is realized on the occasion of a university program, for the space training of Russians and foreigners. Meanwhile, they are practicing actively on the cosmodrome of Baikonur, in Kazakhstan.
Manon Soucasse