Christmas' movies... not always for children
Christmas is an old tradition in the English-speaking world. In France, we don't know the real sense of British and American's Christmas. But now, we have a lot of movies and... a lot of interpretation of Christmas !

In Britain and in North of America, Christmas is a common subject for movies. Cinematic's world know a lot of Christmas' movies and cartoons.
Queerly, well-known movies aren't movies and cartoons about the classical mushy spirit of Christmas. That's how The strange Christmas of Mister Jack, by Tim Burton, and The Grinch, by Ron Howard, come every years on our tv programme. There movies liberates us from the traditional and schmaltzy. Christmas is not so beautifull, so lovely. In there movies, Christmas is hated, Christmas is non-existent.

And in France ? We have our classic too. How don't know Le père Noël est une ordure ? A French movie, for a French view of Christmas day.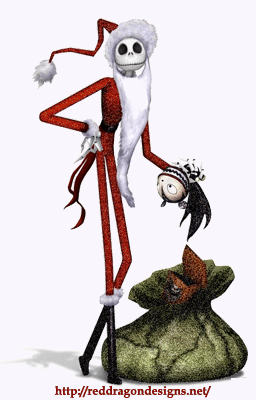 Anaïs Dupouy.