Financial crisis over Christmas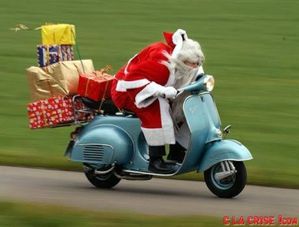 Christmas celebration comes near, and while children enjoy these festivities, their parents worry about their budget.
Indeed, how could you both please your children with Christmas gifts and make ends meet?
Or worst, how could you explain to them that this year, the Christmas tree won't be welcoming?
Of course, you could hide the truth lying that Christmas Father lost his sleigh, but you also could avoid it, putting your self-esteem aside!
The way is simple, like Krista O'Neile who went to a Foodbank (which is a non-profit and charitable organization that distributes, mostly donated food and clothes to agencies) at St-Vincent de Paul depot, in Queensland in Australia.
She started using the service in the last six months, saying that it was electricity and fuel costs that tipped the balance.
Fortunately, she manages to find gifts for her four kids and now, she helps the organization because she knows that without it, she couldn't have spent a wonderful Christmas.
In Australia, more than a quarter of households need help as well confirms Mr Adams Gympie's manager: « The extra strain on charities is starting to show. In the last month we had to shut down twice because our budget just couldn't cope with it.»
Hopefully he stressed that a lot of families came back in order to thank the organization as they spent festivities as real festivities and without asking more help from their own family or friends.
Sarah and Delia