Teenage Dreams and Prohibitions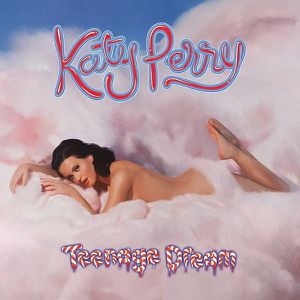 POP CULTURE
There is no less than 4 pop stars coming to France f'rom October to March. First, Kylie Minogue, icon of the 80's will bring her dance pop music on the French floor. She is coming in three cities. A younger singer, Katy Perry the « California Gurl » is going to pop your world with her addicted songs. Her show is a mixture of acid colors and glitter. Buy her sophomore album, it smells candyfloss, litterally! In December, Ke$ha, another young chick will make her show. She developped a drunky-trash image for the medias, but even if she is not a role model, her music is nice. And the next week-end (22 and 23 October) the new Queen of Pop : Lady Gaga, will be in Paris for two exceptional shows at Bercy. So, put your excentric wig up, and go to the pop shows !
EXHIBITION
Censorship to Larry Clark « Kiss the past hello » in Paris.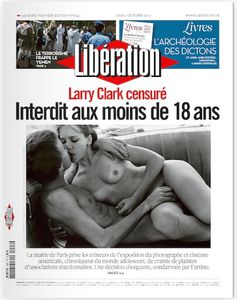 The « Musée d'Art Moderne » opens the first European retrospective of Larry Clark's photographs. But the city of the Eiffel Tower has restricted the exhibition to the adults. Bertrand Delanoë, mayor of Paris, has commented the decision, because some of Clark's images could offend minors. The decision, has angered the artist and his supporters. Clark says "This censorship is an attack against teenagers by adults. It's one way to tell them: 'Go back to your room; go watch all that crap online. We don't want you to go into a museum to look at art that talks about you and what is happening to you'." While Libération argues that the offending images have been shown in the past, in various institutions in Europe, the City of Paris denies it claiming that the most controversial ones have never been shown before.
Lionel Nicaise