On December 1st 2010, the World AIDS Day and Christmas meet for a day of hope and generosity.
---
Full of snow, gift, happiness and turkey ; the magic month of Christmas has come. December is finally here ! As every year, that long-awaited month brings the red all around the world. But not only the Santa Claus' red colour.
Indeed, December honours a major red issue in our society : fight against AIDS. Today, all over the world everyone is looking for Christmas' presents but we should think about AIDS Day. During the first week of December, some events are planned in Southampton and Oak Grove. You can choose the Red Party if you want to have fun with you friends all dressed in red ; or, if you want more than a simple night, you can go to the Red Ball, a charity raffle to raise money. A nice way to support a cause. In both cases, you will feel the warmth and the joy you always feel during the End of Year Celebrations.
If you can't go to those events, you can help AIDS by protecting yourself during sex act. Either traditional condoms, or the Christmas condoms. These are created in a lucrative goal, but it can also be funny owing to its plastic pack, where are represented a Santa Claus, a snowman and a Christmas crown.
But, the most important, don't forget your red ribbon ! Support the cause !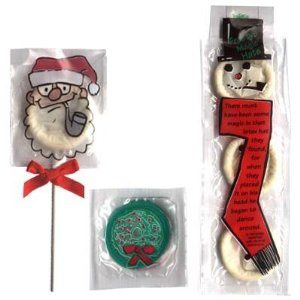 The kettle and the cooker.